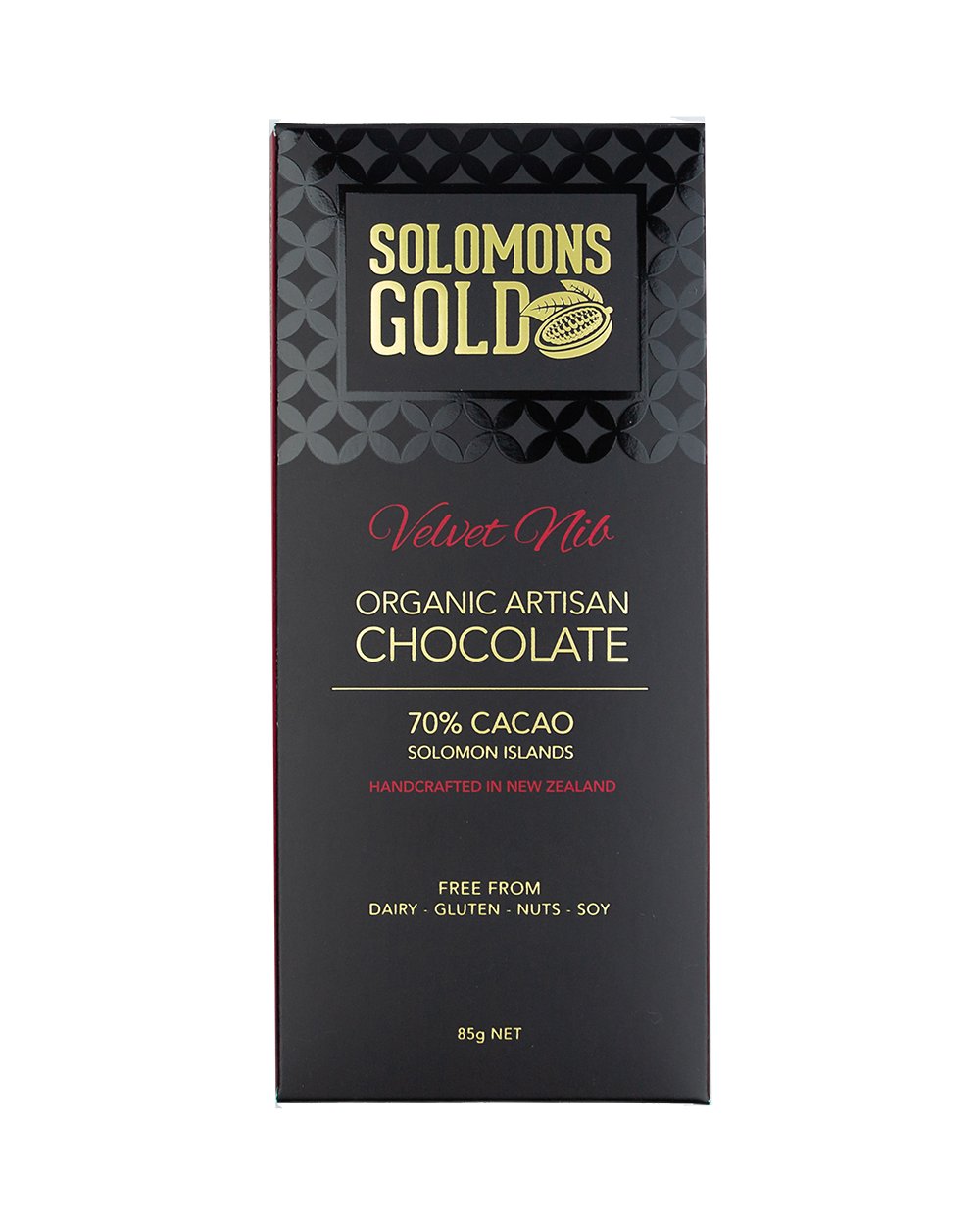 Velvet Nib 70%
Sorry, this item is sold out.
This delicious chocolate bar showcases our single-origin cacao nibs which are mixed through our velvety smooth 65% dark chocolate. 
Trying to resist crunching on a square is futile.  Those alluring cacao nibs add so much more than texture to the taste experience.
The organic virgin coconut oil we use is sourced from wild-harvested coconuts in the Solomon Islands, which is then pressed by hand within one hour of the coconut being opened. The added health benefits of cold-pressed virgin coconut oil result in a chocolate superfood powerhouse unlike anything else.
Ingredients 

organic cacao beans, organic coconut sap sugar, organic cold-pressed virgin coconut oil, organic roasted cacao nibs.
Nutrients
Serving per pack: 8 
Serving size: 10.6g
| | | |
| --- | --- | --- |
| | Per serve |  Per 100g |
| Energy | 243.2KJ | 2290KJ |
| Protein  | 0.9g | 8.7g |
| Fat  - Total | 3.5g | 30g |
|         - Saturated | 2.4g | 23g |
| Carbohydrates | 5.7g | 54g |
|         - Sugars | 3.1g | 29g |
| Sodium  | 2.3mg | 22mg |
| Gluten | 0g | 0g |
Good for
Vegan

Paleo

Kosher certified

Free from dairy, gluten, nuts, soy